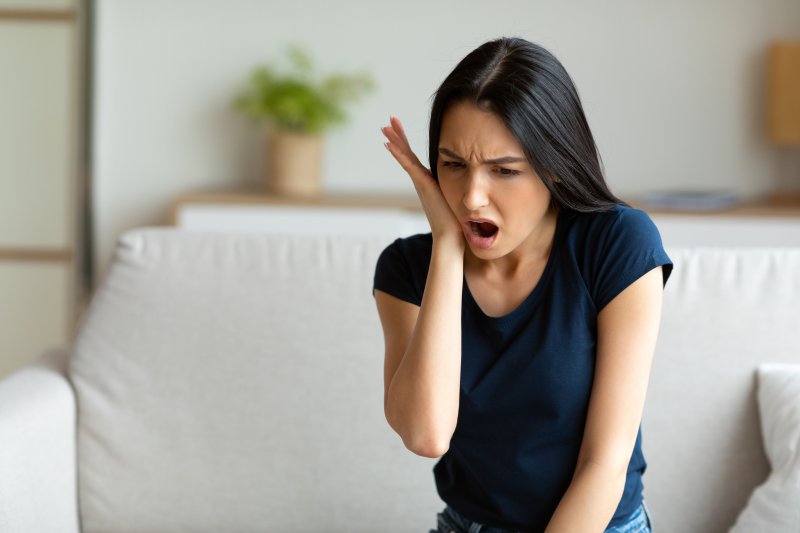 Dental emergencies can strike at any moment, and when they do, finding an emergency dentist quickly is critical. Whether it's a sudden excruciating toothache, a broken tooth, or some other dental mishap, you'll want professional help ASAP.
But how do you find an emergency dentist when you're in pain? Continue reading to find out how to spot a dental emergency and get help when you need one the most.
What is Considered a Dental Emergency?
Many patients don't know when to seek help, either because they're not used to asking for it, or because they don't know how to identify an actual emergency. Here's a short list that should help:
Severe Toothache – When pain is involved, it's generally an emergency. The more severe the pain, the faster you should seek help.
Cracked or Broken Tooth – When your tooth is severely damaged, it can be infected and cause you to get sick in short order.
Knocked-Out Tooth – Knocked-out teeth always require immediate attention. After 30 minutes, the likelihood of reimplantation goes way down.
Dental Abscess – If you have swelling of your face and jaw due to a dental abscess, find a dentist immediately. The swelling indicates a severe infection around your mouth tissues and could lead to a brain abscess if not treated—inducing a coma in rare cases.
What Can I Do for My Teeth Until I Get to the Dentist?
There are some first aid strategies you can employ to give yourself some relief while you call your dentist or wait for your appointment.
Cracked or Broken Tooth
If your teeth are damaged, use warm water and salt to rinse out your mouth. Salt is a natural inhibitor of acid and bacteria. This will keep your teeth clean and protected for a while.
Knocked-Out Teeth
The most important note about knocked-out teeth is to try to preserve the tooth if possible. If you're brave, you can hold it by the top, wash the tooth with cool water, and push it back into the socket. If you do, gently bite down to keep it in place until you get to the dentist.
Otherwise, use a container of water or milk to keep the tooth preserved until you can get to the dentist.
How Can I Find an Emergency Dentist Quickly?
When you have a dental emergency during the day, call your dentist first. Some have same-day emergency appointment options. If your emergency occurs after regular office hours, leave a voicemail with your dentist's office with details and seek an urgent care center near you.
Some urgent care facilities have dentists on staff who can treat patients or provide relief until your regular dentist appointment.
The most important thing to have in any emergency is a plan. With this information, you can formulate one of your own with your family and know exactly what to do if disaster strikes.
About the Author
Dr. JD Hansen understands that people come to the dentist with many different attitudes. That's why he spends time getting to know his patients before treatment to ease their minds. Dr. Hansen earned his dental degree from the University of Louisville and has since expanded his training in multiple areas of dentistry to provide comprehensive coverage. To schedule an emergency appointment at White Peak Dental, call (801) 293-1234 or visit the website to explore other services.