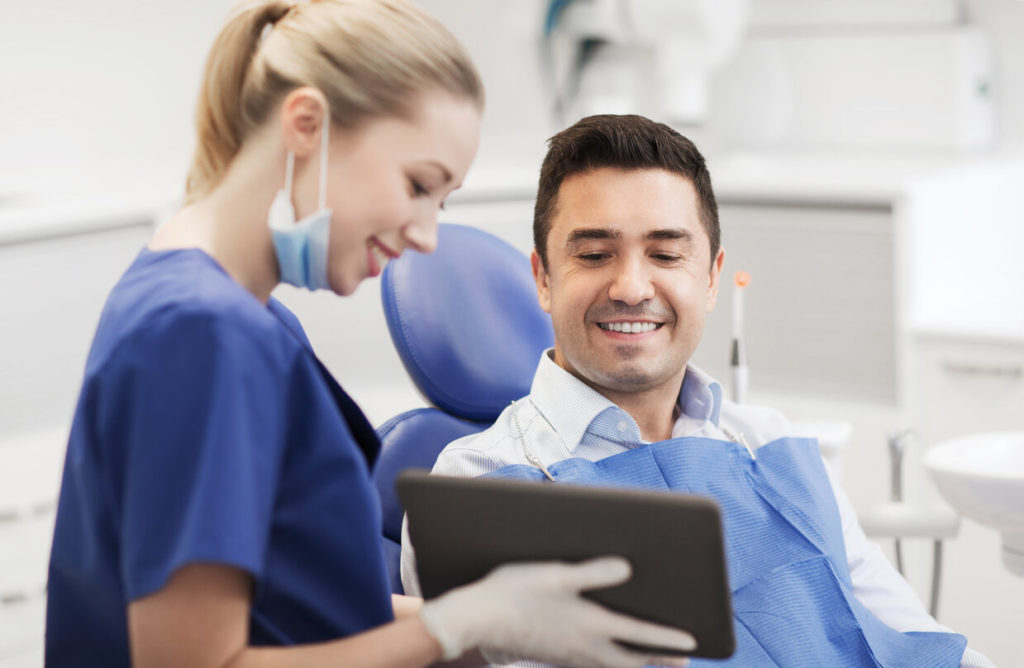 Missing teeth can make you feel self-conscious and insecure about your smile. Luckily, there are a range of tooth replacement options, including dental implants. Though they are a highly dependable, long-lasting, and resilient way to replace missing teeth, they aren't for everyone. Read on to learn five of the most important qualities a dental implant candidate should have before moving forward with treatment.
#1: Excellent Oral Hygiene
Since dental implants need to be cared for in the same way as your natural teeth, it's important to practice good oral hygiene. Though they can't develop cavities, plaque can still accumulate on your dental implants, which can lead to decay in your remaining teeth or even gum disease. Brush twice and floss once per day to remove plaque and harmful bacteria. Additionally, consider using mouthwash to eliminate harmful oral bacteria in hard-to-reach places.
#2: Healthy Gums
Dental implants are inserted through the gums and into the jawbone. For this reason, having healthy gums is key to a successful implant procedure and recovery. If you have an infection in the gums, also called gum disease, this will need to be treated before you move forward with the dental implant procedure.
#3: Good Lifestyle Choices
If you drink alcohol heavily or smoke cigarettes pretty often, you will need to avoid doing these things before your dental implant procedure as well as while you recover. Smoking and excessive alcohol consumption can get in the way of a successful surgery. For example, excessive drinking can cause dry mouth, which inhibits blood clotting. People who smoke cigarettes are also twice as likely to develop gum disease as nonsmokers. Additionally, smoking before getting dental implant surgery can cause bone loss, which will make it more difficult to insert them into the jaw.
Smoking also slows down the healing process, so smokers are at a considerably higher risk of developing gum disease and infections. They are also more likely to experience failed osseointegration, which is the process by which the implants fuse with the jawbone. If this process isn't successful, it may lead to implant failure.
#4: A Healthy Jawbone
Since the implants fuse with the bone of the jaw, having a healthy jawbone is a vital part of a successful procedure. If the bone in the jaw isn't dense enough to support implants, your dentist may do a bone graft to build it up.
#5: Great Overall Health
There are several chronic conditions that can put patients at a higher risk for complications during and after implant surgery. For example, heart disease makes anesthesia less effective. Additionally, diabetes makes patients prone to infections and less effective at combating them. Diabetes also inhibits osseointegration, which can lead to implant failure. If you have a chronic condition, let your dentist know so they can proceed accordingly.
With these things in mind, hopefully you have a better idea of whether or not you're a good candidate for dental implants. When in doubt, speak with your dentist so they can help you make the right choice for your smile!
About the Practice
White Peak Dental strives to make patients feel safe, comfortable, and well cared for throughout their treatment. If you're feeling self-conscious about your smile due to missing teeth, they offer replacement options like lifelike dental implants. Not only can they fill in the gaps in your grin, but they can also give you back 80% or more of your bite power! Ready to get started on your smile journey? Call White Peak Dental at (801) 293-1234 or visit their website.