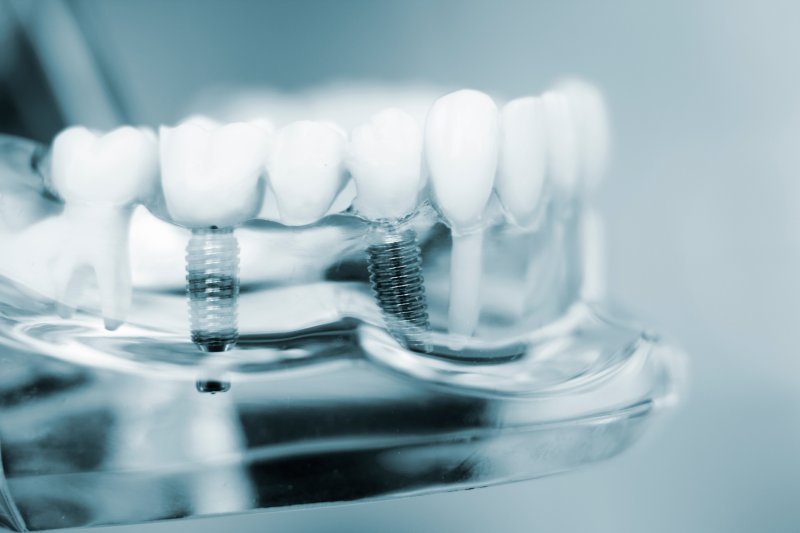 As you might know, dental implants have unique perks compared to dentures or bridges. This fact stems from how the former fuse with your jawbone. However, implant placement can involve its own obstacles. In particular, a patient may need a bone graft ahead of it. If you'd like to know why that's the case, your local dentist has you covered. Here, then, is a summary of why an implant treatment may require a bone graft beforehand.
Some Context: What's a Bone Graft?
Put simply, a dental bone graft is a procedure that inserts bone tissue into your jaw. Its purpose is to increase your jawbone's density and thickness.
Dentists typically take the bone for the grafting process from another body part. From there, they insert it within the socket of an extracted tooth. The result is that the graft promotes bone growth and healing, strengthening your jaw.
You Might Need a Bone Graft to Get Implants
Unfortunately, tooth loss doesn't just affect your looks. Among other things, it causes the bone around your now-empty socket to disintegrate. This gradual process, called bone reabsorption, can later threaten your implant treatment.
You see, implants depend on the jawbone's tissue for support. Without enough bone, the prosthetics can't be placed correctly and won't fuse well. In other words, a jaw lacking in bone density will cause implant failure.
Fortunately, a bone graft can help support implants. After all, it gives your jaw the bone density it needs to do so. Subsequently, the option will increase your implants' odds of success.
How to Tell if a Bone Graft is Necessary
One way to tell if you need a bone graft is to consider your risk for bone reabsorption. For example, the elderly are prone to it since they're likely to suffer from missing teeth. Similarly, people with severe gum disease or tooth infection can also face reabsorption to a degree.
That said, the best way to confirm the bone graft question is to visit your dentist. They can examine your jaw during a consultation, all while using X-rays or CT scans to get a better view. Based on their measurements of your jawbone, the dentist can determine if you'd benefit from a bone graft.
In the end, bone grafts can add another wrinkle to getting dental implants. Still, these restorations' many benefits make grafting more than worth it!
About the Practice
White Peak Dental is based in Cottonwood Heights, UT. As led by
Dr. J.D Hansen
,
our practice wants to give you the best dental care possible! To that end, we provide preventive, cosmetic, and restorative treatments, as well as emergency tooth procedures. Better yet, we accept patients of all ages — children, adults, and even seniors! For more information or to book a visit, you can reach us on
our
website
or by phone at (801)-293-1234.