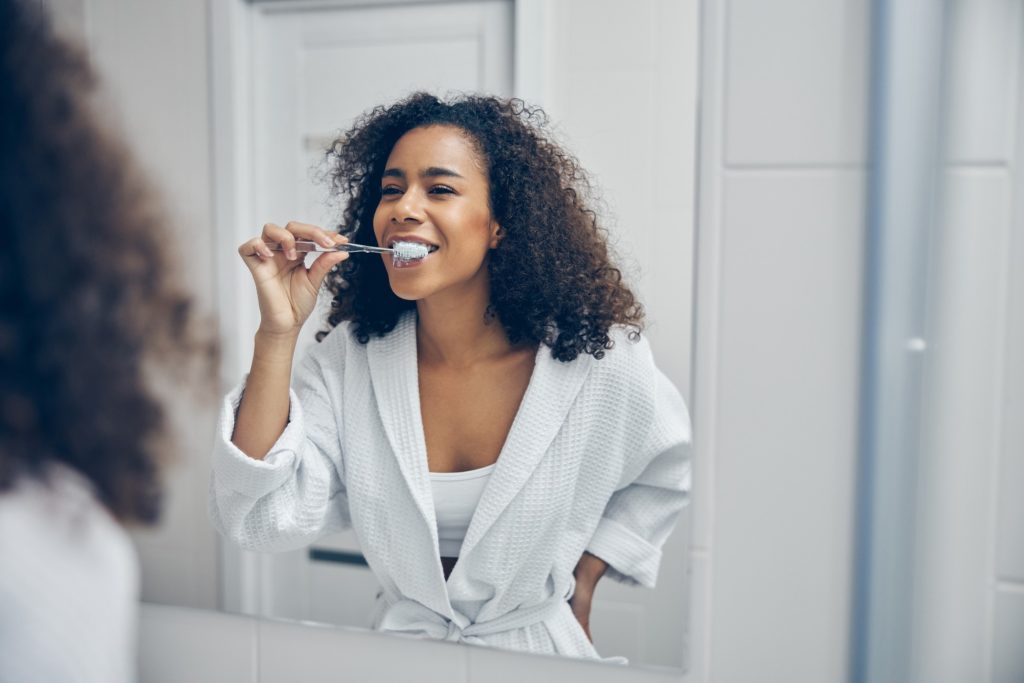 Be honest… Have you fallen out of the habit of flossing consistently? Has it been more than six months since your last dental checkup? Are your teeth looking a bit yellow from prolonged exposure to coffee, wine, and other dark-colored beverages? Good news: there is no time like the present to start fresh! To achieve your healthiest, happiest smile in 2023, try pursuing these five new year's resolutions!
1. Brush for a Full Two Minutes Each Morning and Evening
If you quickly dampen the bristles on your toothbrush before scrubbing your teeth for 30-40 seconds, then you're not properly brushing your teeth. To thoroughly remove food particles, plaque, and other debris, you need to use a dentist-recommended toothpaste and brush for a full two minutes. Fortunately, many electric toothbrushes have a built-in timer, which makes meeting this goal significantly easier. Otherwise, you can use the stopwatch on your phone!
2. Floss Daily (No Exceptions!)
Remember, brushing alone only cleans about 60% of your teeth; flossing is essential for a healthy smile! If you aren't a fan of traditional floss, then talk to your dentist about other options, like an oral irrigator. While it doesn't replace the former entirely, it can make this step in your oral hygiene regimen significantly easier.
3. Visit Your Dentist Every Six Months for a Checkup and Cleaning
Biannual visits to your dentist are another vital step of any dental care regimen. After all, these routine visits cover a lot of ground, from screening for oral cancer and checking for cavities to removing built-up plaque and tartar. So, if your first checkup and cleaning of 2023 isn't on the calendar, now is the perfect time to schedule it!
4. Cut Back on Sugar
It's no secret that sugar is one of the leading culprits of cavities. The good news is that decreasing your chances of tooth decay is as easy as making small tweaks, like adding more tooth-friendly foods to your plate! Lean protein, healthy fats, cooked vegetables, and fresh fruit are loaded with vitamins and nutrients that can help keep your oral health in pristine condition.
5. Drink Coffee, Wine, and Soda the Smile-Friendly Way
Don't worry – you don't have to completely eliminate coffee, wine, and other dark-colored beverages for the sake of your smile. Instead, enjoy them in a "smile-friendly" way! Small changes like using a straw and sipping on water can go a long way in preventing stains and cavities.
About the Practice
Our top-rated team at White Peak Dental is here to help patients in and around Cottonwood Heights with preventive care, emergency dentistry, and everything in between! If you have some smile-related resolutions you'd like to accomplish this year, we would love to help. In addition to providing specific recommendations, we provide meticulous checkups, thorough cleanings, cavity-preventing dental sealants, and more. If you'd like to learn more about how to protect your smile or you want to schedule an appointment, don't hesitate to visit our website or call (801) 293-1234.