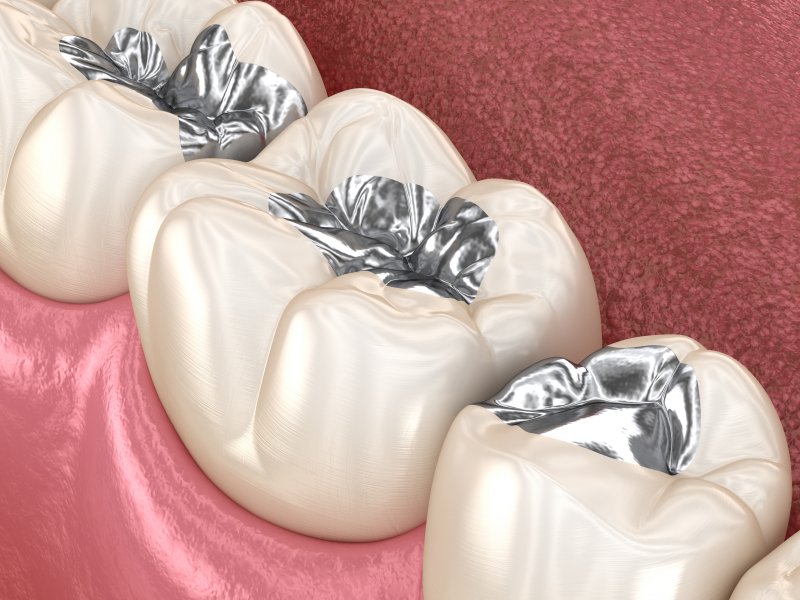 If you're of a certain age, you may have fillings made of metal amalgam. That's only natural – these were once the standard used by most qualified dentists. Given new evidence, though, you might want to switch them out. It's ultimately better to replace your metal fillings with tooth-colored models. As for why that's the case, your Cottonwood Heights dentist can tell you more. So, here's a summary of metal fillings' cons and the pros of switching to tooth-colored ones.
Why Replace Your Metal Fillings?
Yes, metal fillings are somewhat functional – they fill the spaces left by cavities and tooth infections. Even so, these kinds have noticeable and fairly serious downsides. These include the following:
Metal Fillings are Toxic
Many metal fillings include mercury, a material that's toxic to the human body. Consequently, using them can lead to severe health effects.
The latest scientific research supports this reality. In 2016, a University of Georgia study found that people with over eight metal fillings were at risk of "mercury toxicity." Said condition occurs when mercury levels in your blood lead to brain, heart, kidney, and immune system damage.
Metal Fillings Cause Allergies
Aside from toxicity, metal fillings can also cause allergies in some patients. These are especially likely when the treatment material has mercury, copper, silver, or tin.
The nature of a filling-related allergic reaction can vary. Their symptoms range from oral lesions (sores in the mouth) to skin rashes and itching.
Metal Fillings Draw Attention
As you might expect, metal fillings are eye-catching and gaudy. Their metallic surfaces don't blend well with adjacent teeth and draw unwanted attention.
Of course, this problem can be somewhat managed. Back teeth with metal fillings aren't quite as noticeable. However, others will likely notice the shine from your tooth's metallic portion.
Why Get Tooth-Colored Ones Instead?
Today, qualified dentists often rely on tooth-colored fillings. Unlike metal ones, they have prominent perks like:
Good-Looking Results – Per their name, tooth-colored fillings match up with your enamel. That means they blend seamlessly with your other teeth. In doing so, most people can't tell them apart from the rest of your smile.
Improved Oral Health – Since they don't use metals, tooth-colored fillings lack harmful effects on your body. Most dentists see them as a very safe way to treat cavities and tooth decay.
Tooth Preservation – To place metal fillings, dentists must remove more of your natural tooth's structure. Tooth-colored ones, though, leave more of your pearly white intact. They're biocompatible and thus form a stronger bond to the tooth.
In the end, the move to replace your metal fillings is always a good one. So, visit with your local dentist about potential treatment options!
About the Practice
White Peak Dental is based in Cottonwood Heights, UT. Led by Dr. JD Hansen, our practice strives to give each patient the healthiest smile possible. We thus offer high-quality preventive, cosmetic, and restorative services, as well as emergency dental work. Our office also accepts a number of popular dental insurance plans, ranging from Delta Dental and MetLife to Guardian. For more details or to book a visit, reach us on our website or by phone at (801)-293-1234.